Competitive Dancesport, part 3
18 Nov 2019 - Richard Horridge
2019-11-18 Mon 10:10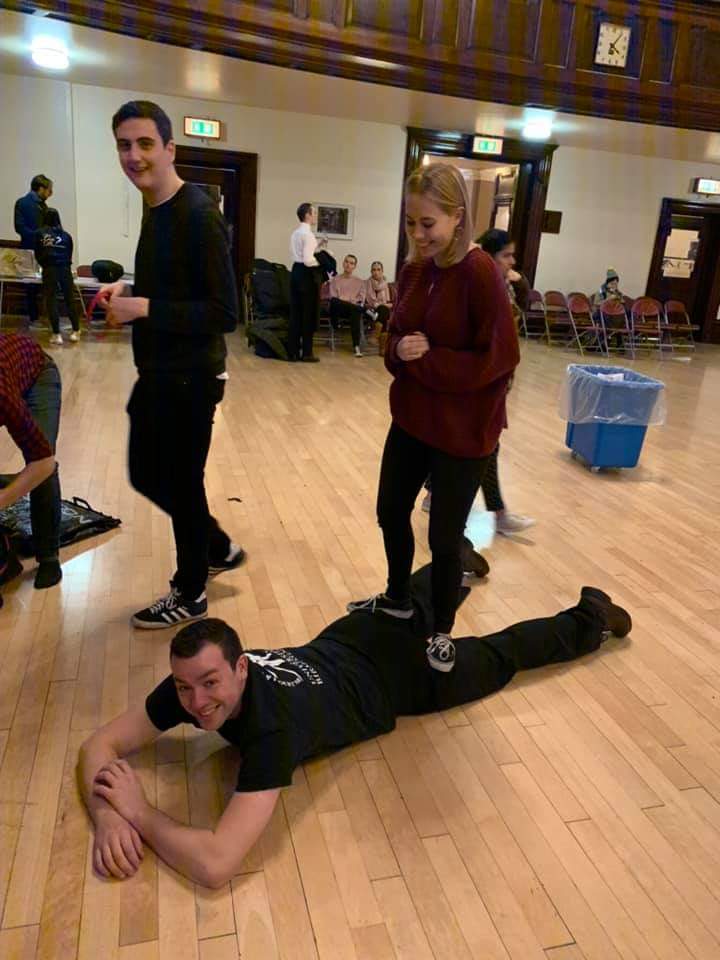 Well-needed recovery!
Yesterday I won my first ever dance competition at Warwick Varsity 2019!
This competition was frought with difficulties from the beginning. My partner, Ayesha, was originally not available to compete so I sought out another partner for the day. Fortunately I found someone but we would have had to compete in Intermediate (a step too far for me at the moment!). Something came up and she had to pull out - I had another couple of potential partners lined up but nothing definite. Then, very last minute, Ayesha was able to compete again!
This wasn't the end of the saga - as I was already entered in Intermediate, we could only find out if we could change categories on the day of the competition! There was no way of knowing for sure on the morning that I would have been able to compete at all.
Fortunately the scrutineer was kind and we were allowed to change categories! Having had very little time to practice together and not being altogether confident with the routines, we were both quite nervous before the rounds started.
Having thought we had a chance of making Novice 1, it was a slight disappointment not to be recalled for it. Many competitions separate the Novices into two categories as there are so many competitors at different skill levels. The rounds continued and we were surprised and pleased to be recalled for the final.
As they were counting down the names in reverse order for the awards ceremony, I was initially pleased that we didn't place last. As our number still hadn't been read out, it became more and more tense. I was very pleased to have at least made the top three, as that meant going back with a medal.
The last two couples to be announced were both from Birmingham - Ayesha and myself, and Jerry and Frankie, our President and Team Captain, respectively. I still can't quite believe that we placed first considering that, this time last year, my Latin was questionable at best. Neither of us had ever won a competition before so it was quite a new experience!
Nevertheless, I still have a lot to improve - we placed first in Novice 2, a subset of Novice with the most talented dancers taken out, meaning that we may well have had a chance of making it into Novice 1. Looking at the dancers in that category, I still have a long way to go!