Competitive Dancesport, part 4
25 Nov 2019 - Richard Horridge
2019-11-25 Mon 16:58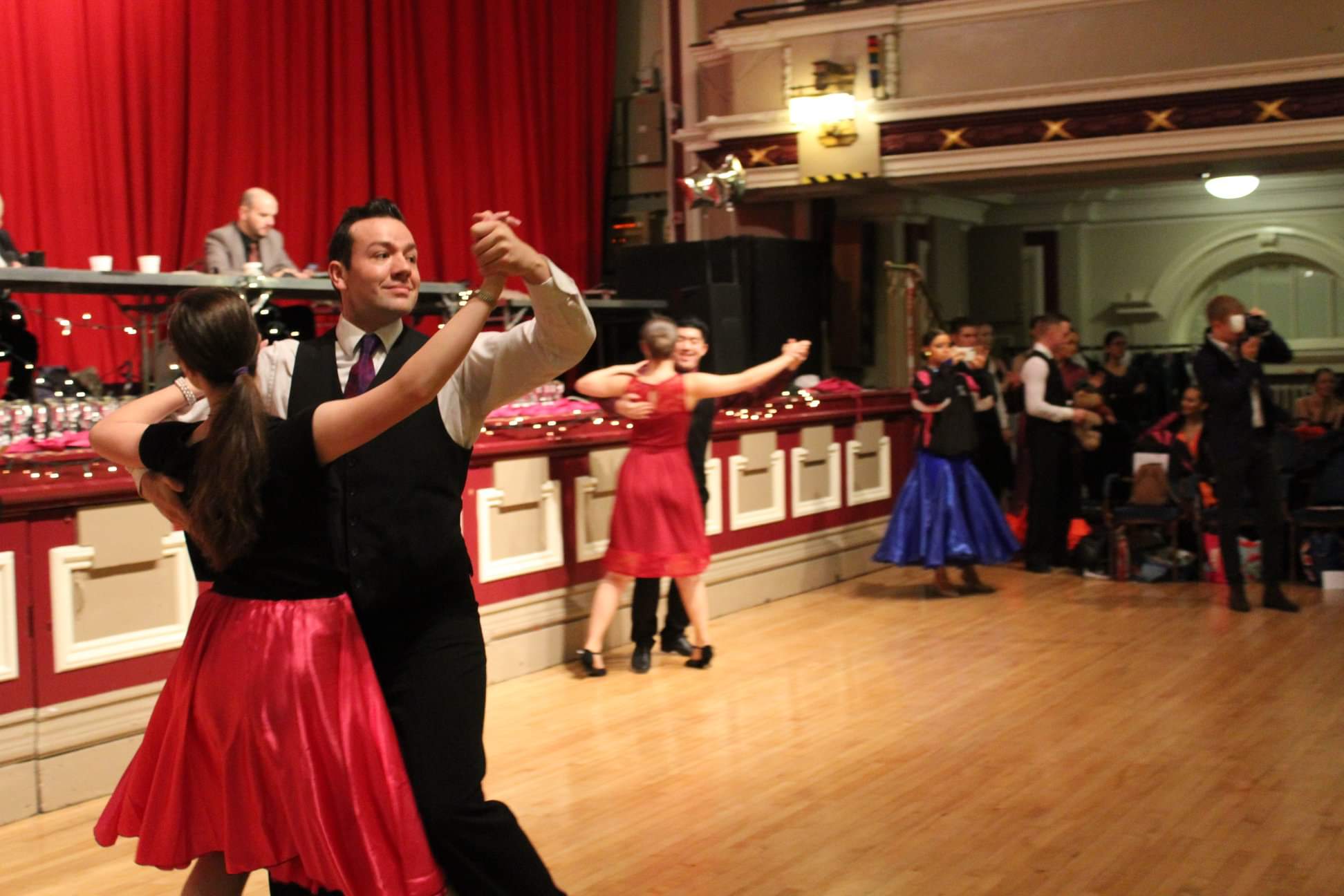 Novice 1 in Ballroom for the first time!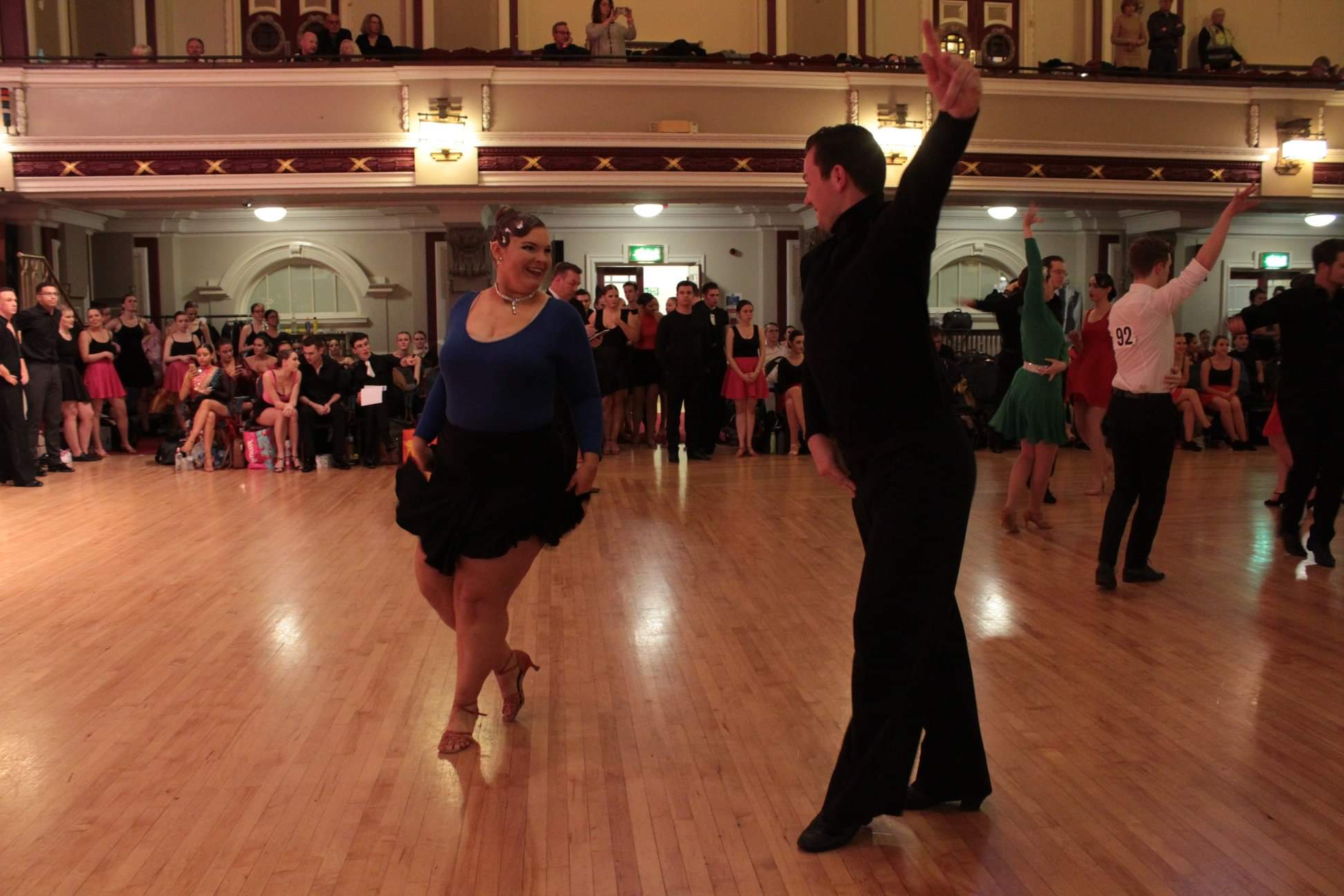 Novice 1 in Latin for the first time!
Another week, another competition - this is getting quite familiar!
First, I promise that I will write something that isn't dance related at some point - I've had a really busy couple of weeks with towing dinghies around the Midlands and trying to actually do my degree for a change!
Yesterday was the third University competition of the year, Nottingham Varsity - also known as mini-Blackpool due to the length and size of the event, which is organised by Nottingham University Latin, Ballroom & Salsa Society and hosted by my / their coach, Jackie Conway.
It was a very long day, beginning for me at 05:00 AM, but a memorable one, with many fabulous people making it very special!
Sadly, my partner Ayesha couldn't make it to this competition, so I had a lot of drama before it even began!
I originally arranged to dance with a lady from Nottingham but she unfortunately had to pull out of the competition. My old partner, Helen, was keen to dance Latin so I was sorted for half of the day at least!
I began the day with no partner for the Ballroom section - a quick announcement from Jackie resulted in me quickly meeting a lovely lady from Lancaster University, Anna. With some swiftly borrowed clothes (she was not prepared to compete) and five minutes to run through a couple of routines, we were as prepared as we could be.
Although the dances did not go as well as they could have, our technique seemed solid enough and we maintained the connection and frame. Hoping that we might make one or two rounds in Novice 2, we were surprised to find that we had reached Novice 1, the top 40 entrants! We didn't make it any further but most of our competitors had probably known their partner for longer than 20 minutes before dancing in a Varsity competition!
Many of our team did extremely well during the Ballroom and it was great to be able to support them!
For the afternoon of Latin I was again dancing with Helen. We have had routines now for several months and we are still fairly solid as a partnership.
We were initially hoping to make Novice 1 and were surprised and pleased when we did. Personally I feel I danced some of the strongest Cha and Jive that I have danced in a competition to this date! We made one more round in Novice 1, a Quarter Final, which is a huge accomplishment - making the top 24 at a large Varsity competition such as this is a very good sign.
An arrangement with UEA led to us helping them form a team for Team Match - we put up a strong performance but at that time in the evening (about 9pm when we started!) the energy levels were quite low for both of us.
I was pretty ecstatic about the day - having two solid performance in Novice 1 puts me in the top 25 - 50% of competitors for both Novice Ballroom and Novice Latin. With three months still to go until IVDC, I still have a lot to work on!
After arriving back a late night road trip to McDonald's completed the day very nicely!
Overall, I am very pleased with how the day went - having never made Novice 1 Ballroom before, it was amazing to do so with someone I had not met before the competition! Additionally, I made it to Novice 1 Latin for the first time and even got as far as a quarter final. Above all else, it was great to be part of such a talented and enthusiastic team!
This document was updated at 2019-12-08 Sun 14:08 with different images.