Competitive Dancesport, part 7
27 Jan 2020 - Richard Horridge
2020-01-27 Mon 11:08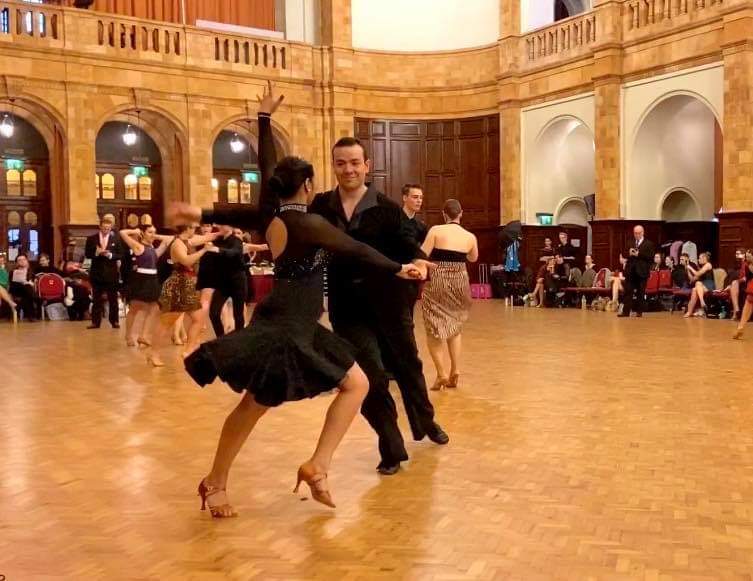 Dancing the Samba!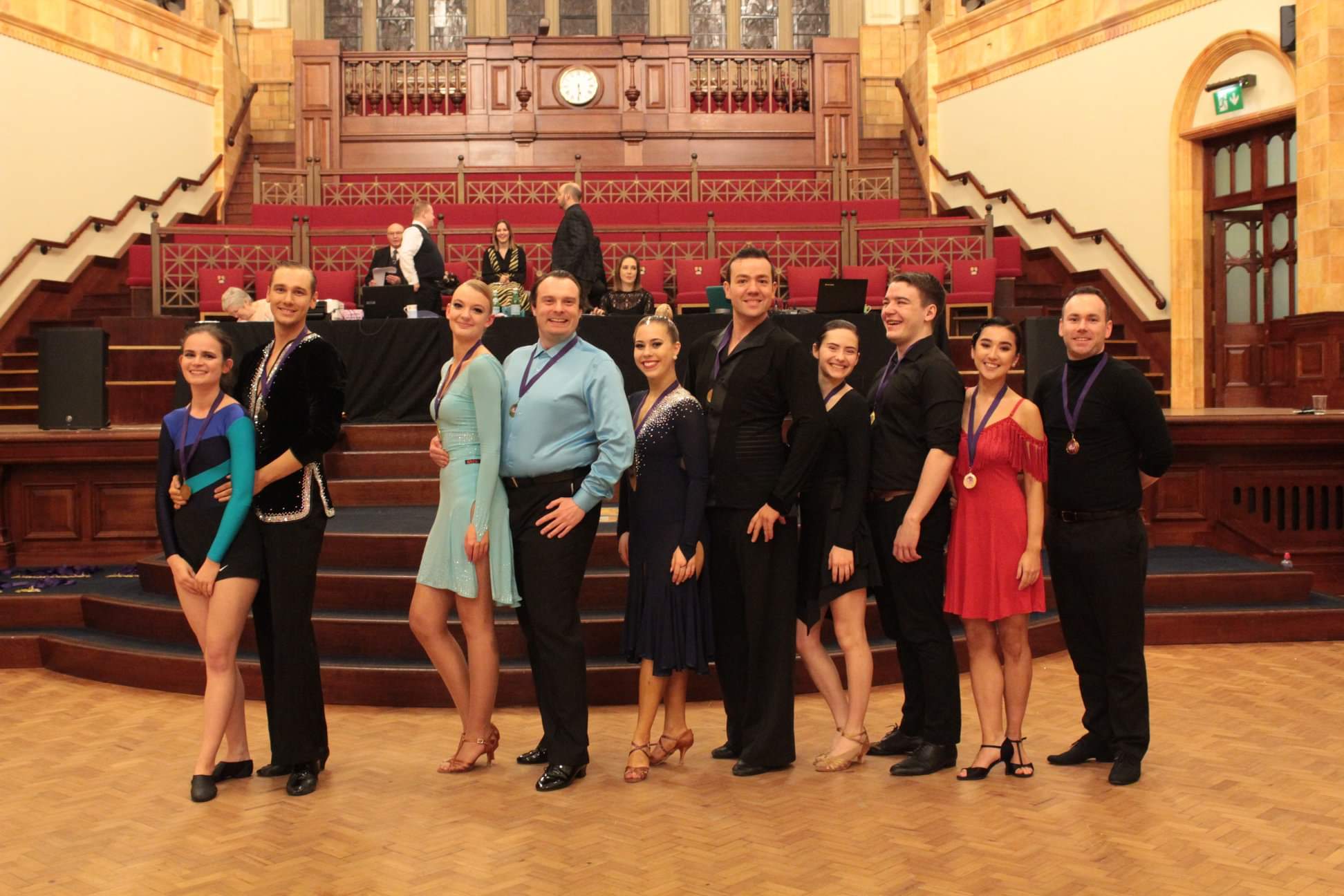 First-time Acrobatic Rock 'n' Roll Finalists!
On Saturday I competed at the Birmingham Friendly competition, organised by my own team!
The event was a success and we had a lot more competitors than last year! However, in my opinion some things could have been managed slightly better.
I competed with three different partners - Weronika for Ballroom, Ayesha for Latin and Salsa, and Katie for Acrobatic Rock 'n' Roll. This meant some awkward number and costume changes, largely due to the placement of Salsa and Acro in the schedule - they interspersed the events, having Non Acro, then Salsa, then Non Acro, then Salsa, then Acro. As a result, I had to dance Salsa in my Rock 'n' Roll outfit, and I had planned to change numbers during one of the Non Acro rounds. However, they changed the schedule, and the Acro final was immediately after the Salsa semi final - Katie had to put her hand up while I stripped my number off my back and put another one on my leg. After this, I went to get changed for Latin (not taking too long, I thought) and they were already halfway through Beginners, meaning that we had no chance to practice or warm up.
In spite of these issues, it was an excellent day. With Weronika I made my first ever Novice 1 WQ Ballroom final. We made it to the quarter final of Open Tango and to round 2 of Open Viennese Waltz - both massive accomplishments given we were competing against intermediate and advanced dancers. Finally, we came fifth in Beginner-Novice Foxtrot - quite an achievement given that Weronika hadn't danced Foxtrot before last month! In addition, one of the judges didn't particularly like us and consistently marked us sixth in the finals. I have a lot of work still to do in Ballroom but, given my lack of competition partners for Ballroom (see parts 2, 4 and 5), to have been competitive with people who have been partnered for over six months and have been to (any) private lessons together is a massive accomplishment.
Ayesha soon arrived and, following the medal presentations, we practiced some Salsa. It was a fairly improvised routine and we have quite a big height difference, but we were pleased to make a round regardless!
It was soon time for the Acro Rock 'n' Roll competition. There were five of us from Birmingham in the final, which was really cool - Katie and myself had only been doing Acro for a short time but our routine went fairly smoothly. I was happy with third place in the competition and we are both sure that we can improve our routine and add some more complex lifts to bring up the score!
It was finally time for Latin, though, with all the aforementioned stress, we were both quite tense when it came to the first round. Despite a few big mistakes (mostly to do with lead / follow things) we were pleased to have made it into Novice 1 and danced a lot better for the quarter final. Unfortunately, only one of the judges marked us for that round (thanks Gary!) and we needed only one more mark to make it into the semi final. It's possible that we were too far away from the centre and couldn't be seen by the judges. Needless to say, I am extremely proud of Ayesha and myself for the work we have put in - I felt that we danced as well as we could and it could have gone very differently in terms of results.
We also made it through a round of Beginner / Novice Samba and two rounds of Open Rumba - quite a big accomplishment considering our competition included Pre-Amateurs and an Amateur couple!
Overall it was a fantastic day (though quite tiring - many chairs and girls were moved through the air!) and I'd like to give a big thank you to the Committee for putting in all of the work to make it possible.