A Day at the Races
21 Oct 2019 - Richard Horridge
2019-10-21 Mon 09:18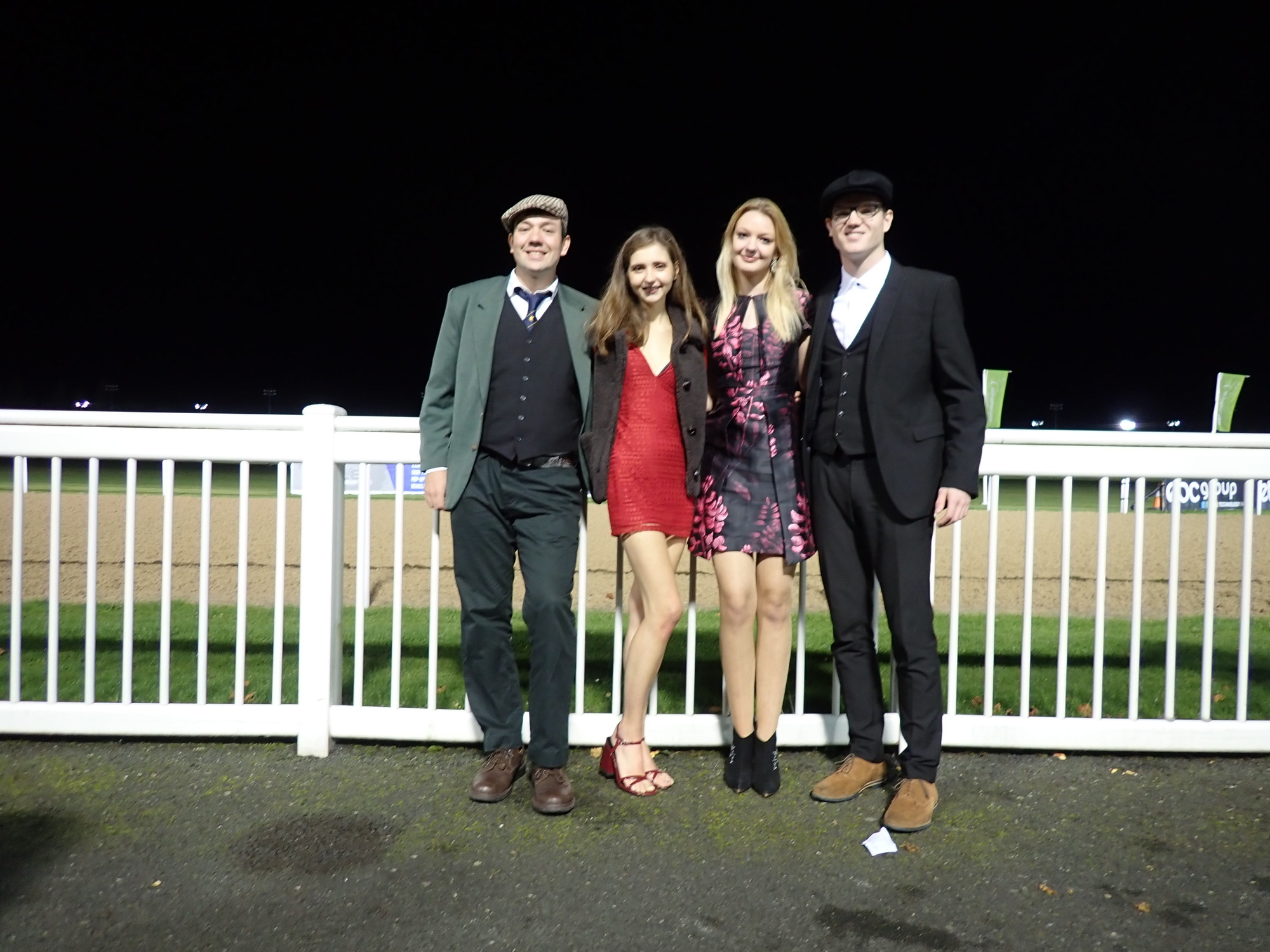 The gang at the Races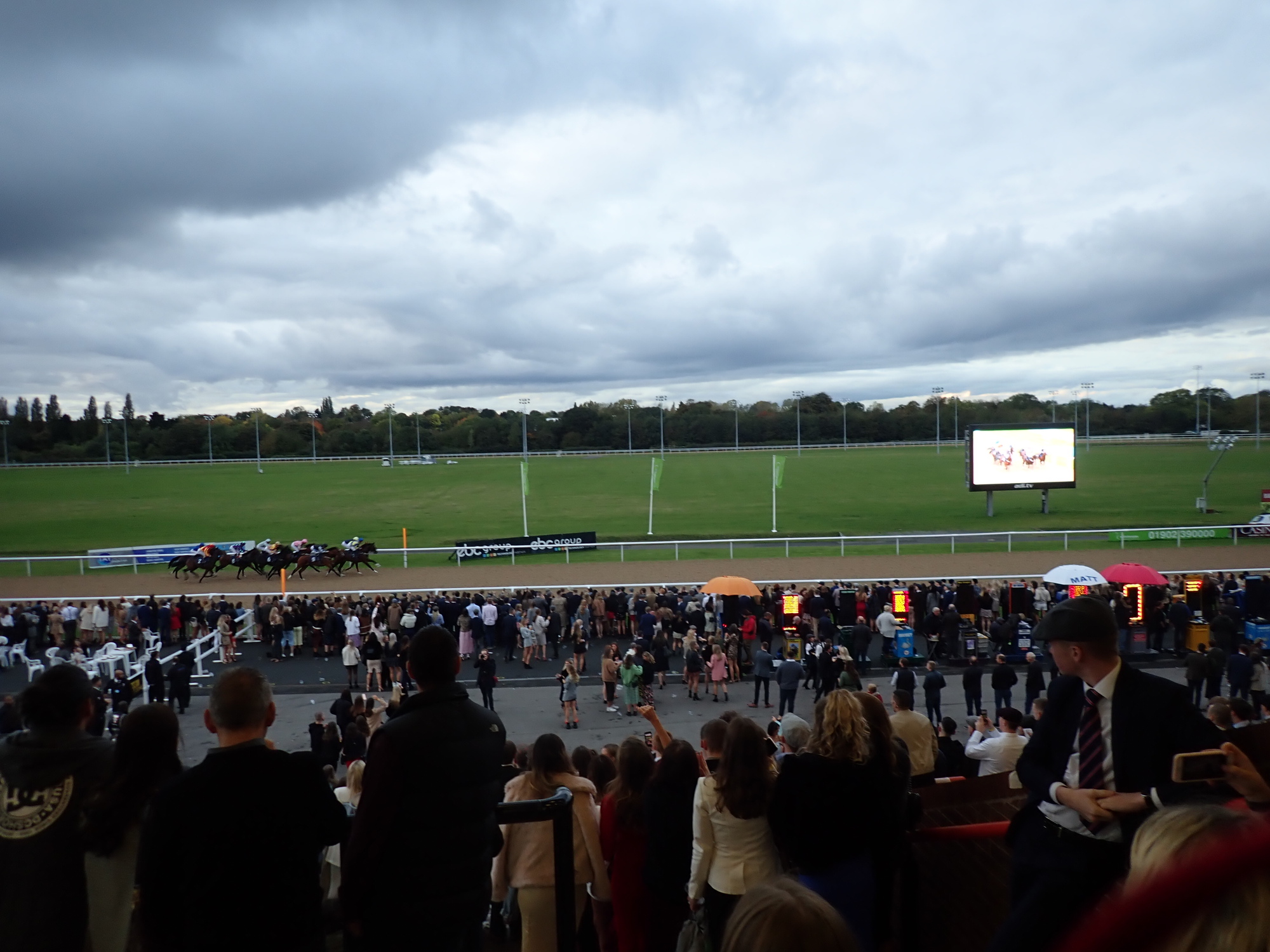 Lots of people!
On Saturday we headed to Wolverhampton Racecourse for a day at the races! It was organised by Invades, and as such featured quite a lot of students, many of whom took it upon themselves to imbibe rather a lot of alcohol.
This proved to be somewhat of a mistake, as after waiting for coaches and the 40 minute coach journey, many people were in need of the lavatory - I won't soon forget the sight of 30 - 40 grown men relieving themselves into the shrubbery!
After the (painful) journey over, we got the chance to explore the venue. The Racecourse is an established conference centre, and in addition to numerous pop-up bars there was a wide variety of food stalls, to which I would return several times.
Having never been to a racecourse before, it was quite exciting to see the track. There is less risk to the horses in a flat race than in a steeplechase, which made me (as a horse lover) slightly less ethically troubled about my choice of entertainment! Races were going on throughout the day and we saw several of them from up in the stand.
Soon after meeting a couple of lovely Mexican ladies while getting doughnuts, we decided it was time to place a bet, though we both agreed that we didn't expect to get any money back! I placed £10 on a horse that had 28-1 odds to win, at split odds, which meant that if that horse had won I would have received £208! Needless to say, neither of us were successful, though it was thrilling to watch the final furlong from next to the track in the hopes that our horses would defy the odds against them!
I was very grateful to have the company of some charming people on Saturday - Svenja, Lewis and Sinéad - and it was great to see some other familiar faces as well, while also meeting new people! Socialising can be very hard work sometimes and I manage to fill my time with activities which, combined with (effectively) a full-time job, means it's hard to find time for it. Overall it was a fun day and a great way to spend a Saturday evening1