Costume Party Aftermath
28 Oct 2019 - Richard Horridge
2019-10-28 Mon 13:44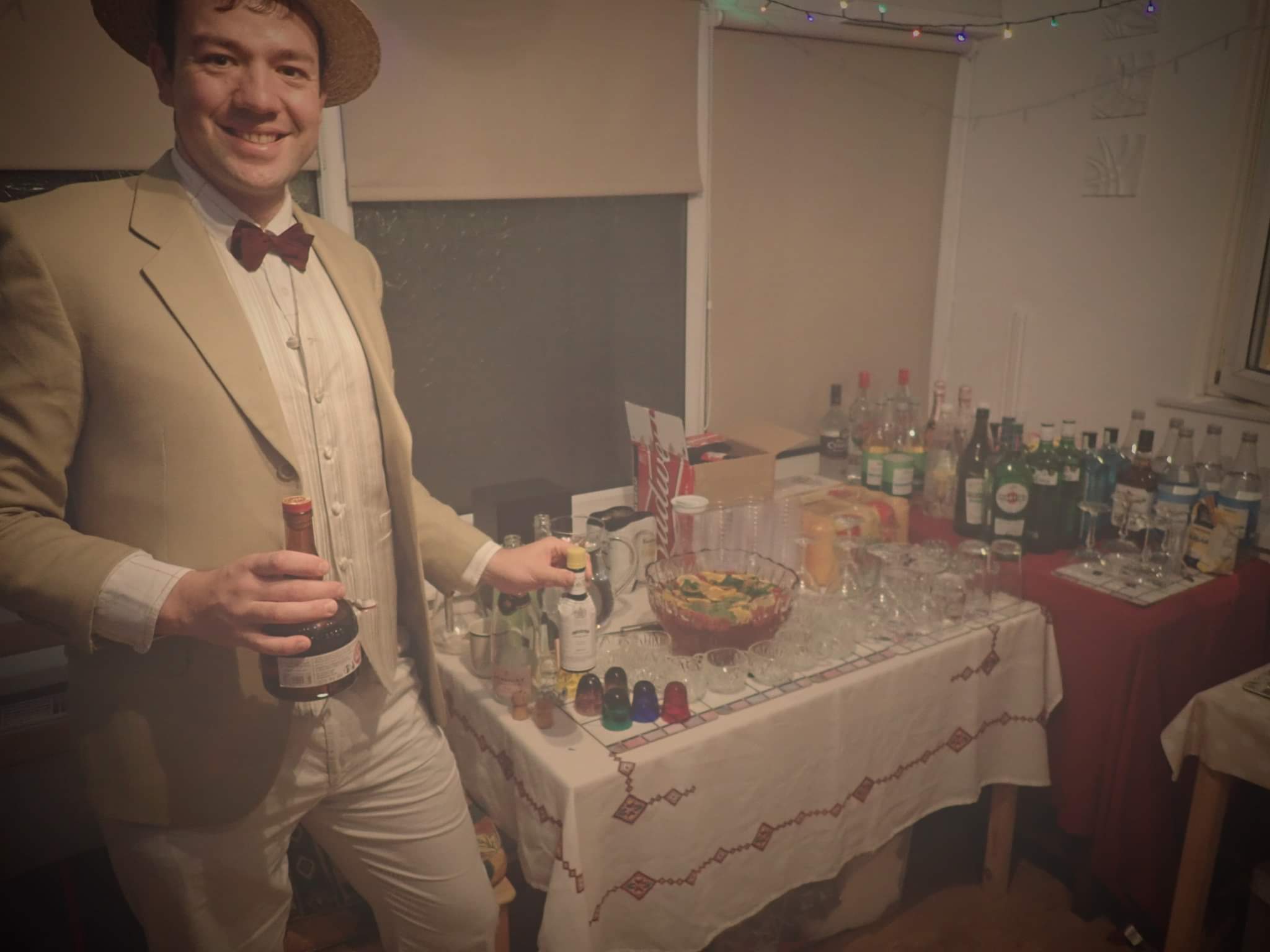 The Master of Ceremonies!
On Saturday evening I hosted a themed party at my house - the culmination of several months of planning and preparation.
If I was going to hold a party, I wanted to go all out - to provide as authentic an experience as possible. For my selected theme - the 1920s, 1930s and 1940s - I put together a playlist with 20 hours worth of music from between 1920 and 1949, including a mix of Big Band Jazz and Swing, Argentinian and French Tangoes, French Chansons, Cuban Rhumbas, Brazilian Sambas and a bit of Western Swing!
At parties I normally have the karaoke machine downstairs in the lounge, however this doesn't fit well with the theme - such modern appliances would not have been around in the 1920s! I moved it upstairs into the attic room, where it proved to be quite popular and allowed me to maintain the theme I had going on downstairs. To continue the aesthetic, I removed or covered over all other modern appliances and replaced as many white light bulbs as I could with bulbs that were closer to an incandescent hue.
As for food, I prepared Waldorf Salad, Devilled Eggs and Tuna Salad Wraps. There is usually quite a lot of drink around the house, and I prepared three special drinks: Martini, Champagne Punch and Mint Julep. The punch in particular went down rather well!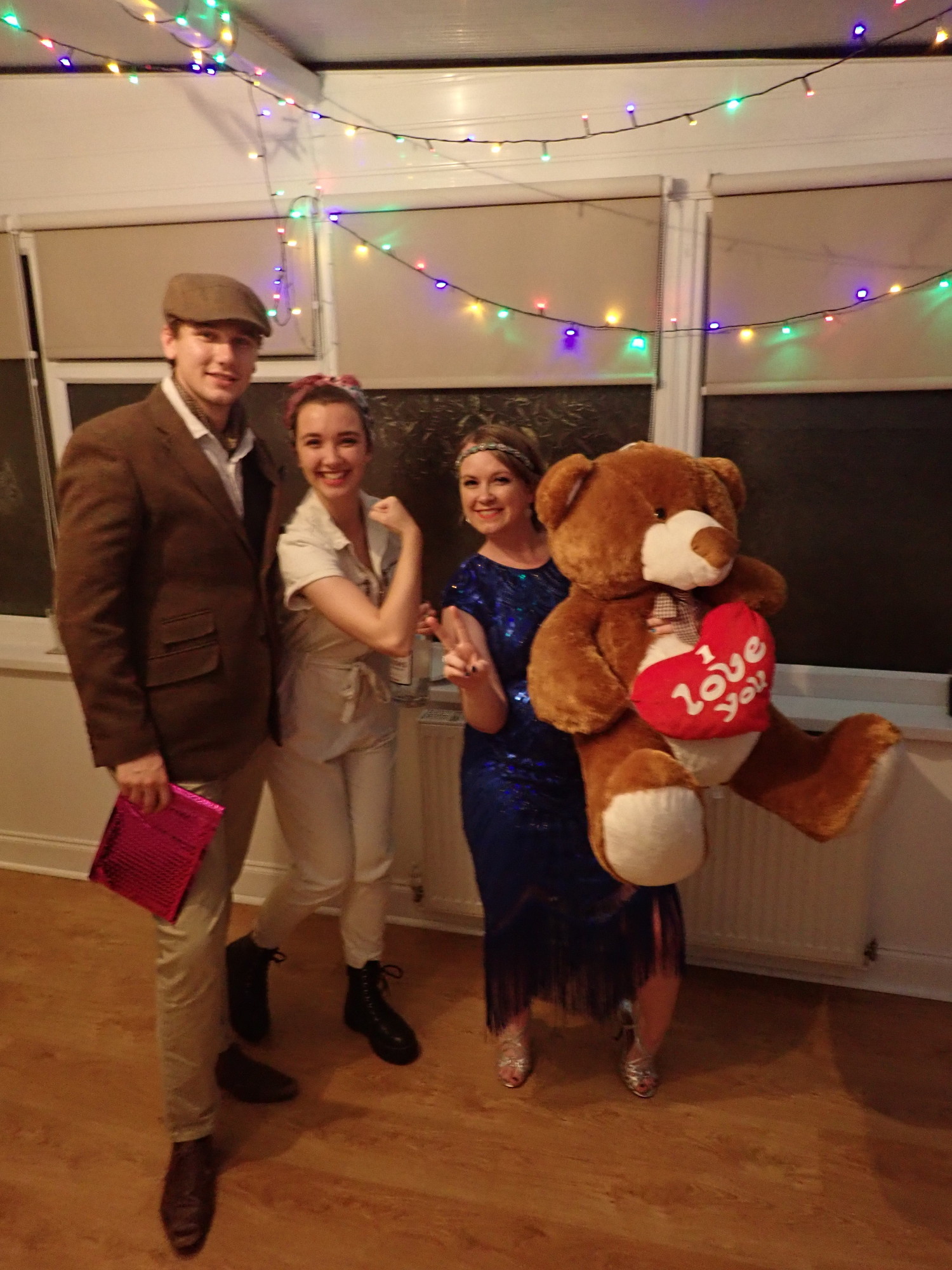 The winners of the Costume Contest!
Of course, it wouldn't be a themed party without costumes and to encourage people to take it seriously I put on a costume contest! It was hard for us to choose three winners as it was a very crowded field.
Having handed out a lot of invitations, I was unsure quite how many people would turn up! In the end, there was a good attendance - enough to feel like a crowd but not an overwhelming number of people. Everyone seemed to have a great time and people wanted to know when the next party would be!
The challenge for another party will be working out the theme. I'd like to try and do one before Christmas, and finding a theme that can be suitably festive but also allow for interesting music, food, drink and clothing. Also, I have a lot less time between now and Christmas - I may start planning my spring party and have a less fancy gathering in December.