On Overdoing Things
04 Oct 2019 - Richard Horridge
2019-10-04 Fri 13:30
I'm often accused of being too busy, and I haven't done much to disprove the accusation of late.
I write this having (somehow) made it to my desk after quite an energetic night at Gale's! I'm not really an outgoing person but I was in the mood to have a good time last night.
This week started with me disgracing myself somewhat at a curry night with the Sailing club. It turns out that drinking two bottles of red wine very quickly, without eating much food, has much the same effect on me as it would on anyone else. I am very thankful to the support I received from friends that night!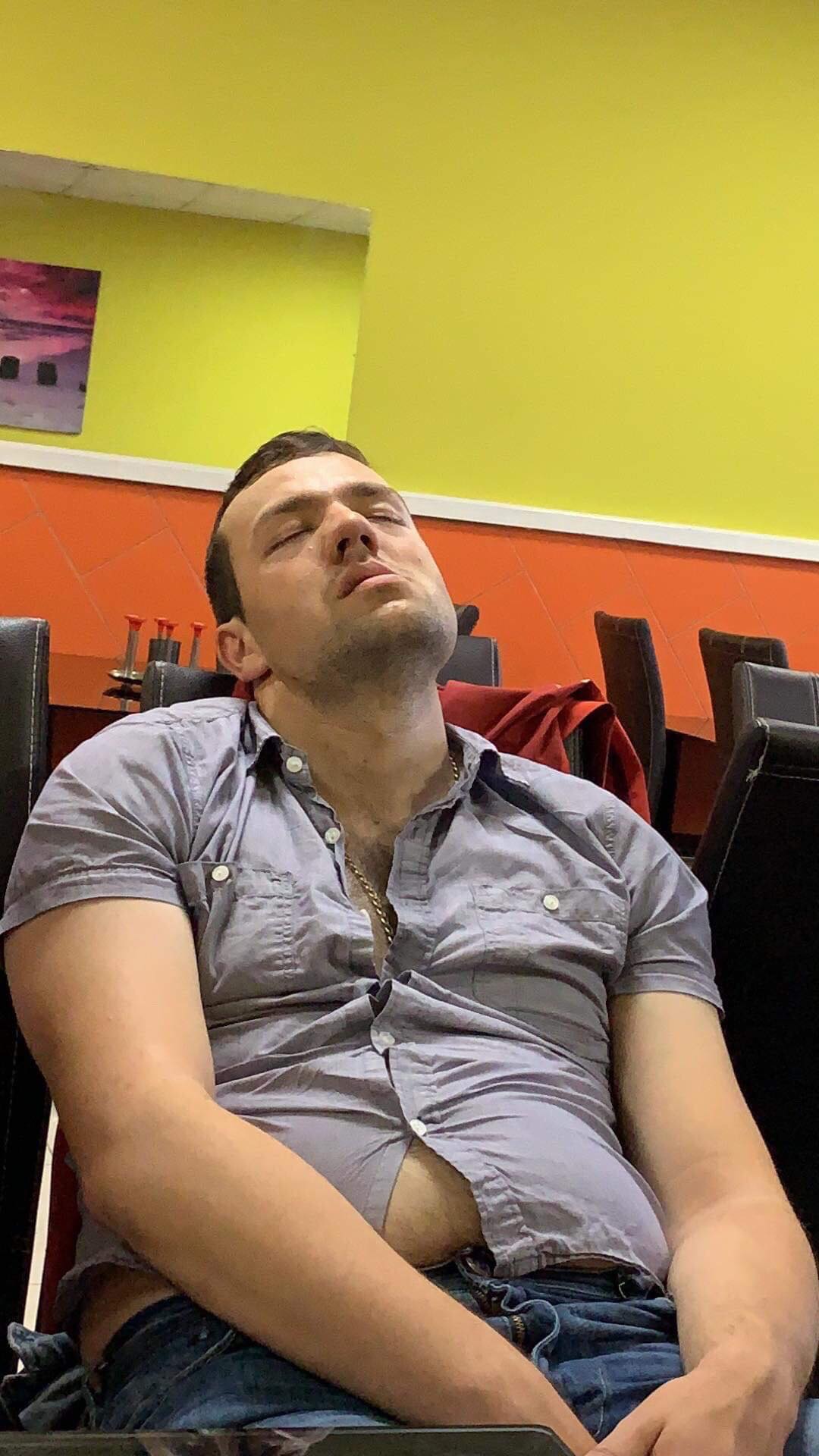 Not my best look...
After a Sunday spent almost entirely in bed watching Game of Thrones, my headache had cleared enough to attend supervisor training at Redpoint which enables me to instruct and supervise novice climbers at the centre. The training was quite fun and it was good to see everybody from UBMC again after the summer.
On Monday I was due to begin my Ph.D and to attend a quarterly meeting with the rest of MoniRail, the company responsible for the commercialisation of my Ph.D work. It has been a while since I've been going to an office every weekday! I spent the afternoon reading previous theses and technical manuals on measuring the state of rails then went off to see UBMC people again at Depot, where I surprised myself by finishing all of the Blue routes (V1 - V3) which I wouldn't normally do in one session!
Tuesday started with a trip to Bromsgrove for the dentist and a return to the office again, and other than a surprise while getting my new student card was fairly uneventful. That evening was the first dance class of the new academic year, which I have already touched on in a previous blog post, followed by an Olympic weightlifting taster session. I'm hoping that I'll find time to do that this year as it is really good fun and will be helpful for doing dance lifts.
After a (short) sleep I was back in the office and I had a desk! Unfortunately I still cannot get to my desk, as I need swipe card access, but I can't get swipe card access without doing an induction, and both people that could do the induction weren't here. I took the opportunity to visit the Postgrad area of the library, the Researcher's Suite, for the first time!
That afternoon I headed to Redpoint again to help with instructing the new climbers. Unfortunately I wasn't given a group, which is a shame because I was looking forward to teaching. Fortunately, I met a friend and we did quite a lot of lead climbing, which is good as I still lack a lot of confidence. I even attempted a slabby 6b+ route which was a fun project though I lacked the confidence / strength for the final section.
After climbing we headed to Revolution gym to practice some dance lifts again after a long summer!
Thursday was another long day at the office, partly detailed in another blog post and also involved me implementing a Kalman Filter - used to estimate unknown variables from measurements. After climbing at Depot again, where I finished a new Red (V3 - V5), I cycled back home to go to Gale's.
Overall I've been quite surprised by how well this week has gone. In spite of all I've been doing - I've been out of the house before 8 most days and back after 10 at night - I've found that I had a lot of energy and enthusiasm, which is a sign that I'm doing something right at least!